Choose Teeth Whitening for a Brighter Smile
Dental discoloration is a common problem, affecting men and women of all ages. Though stains will not compromise the structural integrity of your teeth, they can dramatically affect the look of your smile. Professional teeth whitening is a simple way to brighten your smile and rejuvenate your appearance. Dr. Timothy M. Kelly offers in-office teeth whitening at his practice in Albuquerque, NM, which can yield dramatic results in just one hour or less. Alternatively, we can provide convenient at-home treatment, if you are more comfortable whitening your teeth in your own home.
Is Teeth Whitening for Me?
Teeth whitening is an effective way to treat external dental stains, resulting from food, drink, smoking, and age. However, if you struggle with intrinsic stains, whitening may not be right for you. Intrinsic stains can be caused by certain medications, dental infection, and dark fillings. Fortunately, we offer other cosmetic treatments, such as porcelain veneers and dental crowns, which can conceal intrinsic stains.
Your overall oral health is another consideration when choosing to whiten your teeth. Dr. Kelly will need to treat gum disease or decay, if present, before proceeding with cosmetic care. For patients who suffer from tooth sensitivity, you may be concerned that teeth whitening will cause discomfort. Our specially formulated whitening gel should not irritate your teeth or gums. However, if you suffer from sensitivity, it may be best if you undergo in-office whitening, so that Dr. Kelly can monitor and adjust the gel's strength.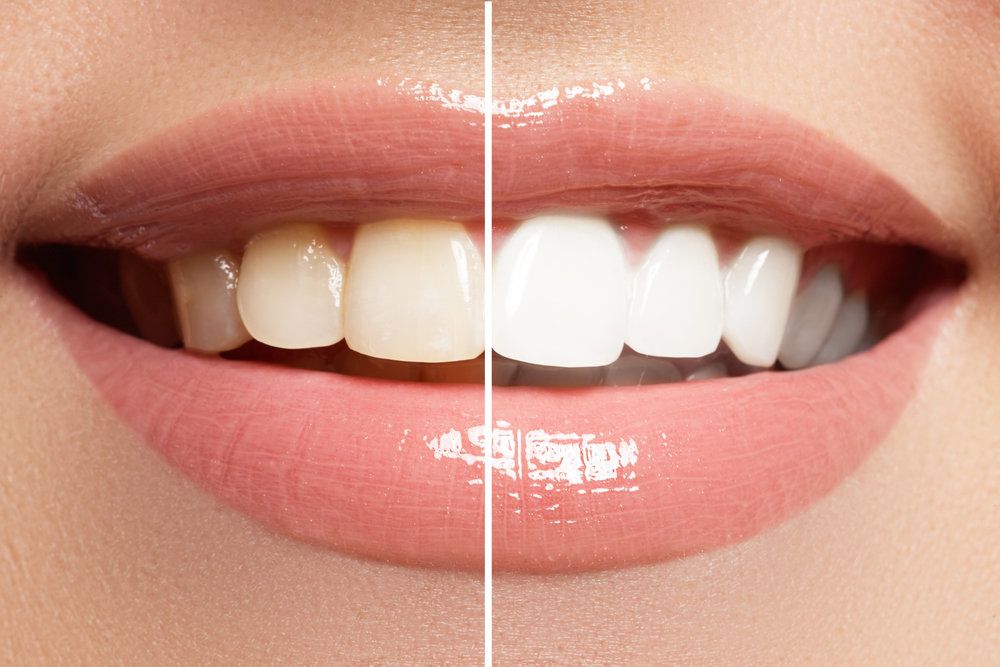 Teeth Whitening Treatment Options
Both in-office and at-home whitening can be effective and deliver the results you desire. The right one for you will depend largely on your budget and personal preferences. If you decide to whiten your teeth in the office, we will first apply the whitening gel to your teeth, and leave it on for about 15 minutes, before applying a new layer. The gel will break down the chemical bond between your teeth and the stained molecules. An in-office treatment will usually take 45 minutes to one hour, resulting in a dramatically brighter smile.
The results of your teeth whitening treatment can last for many years, providing you with a smile you can be proud to show off.
If you choose to whiten your teeth at home, Dr. Kelly will provide you with a set of whitening trays. You will fill the trays with whitening gel, similar to the gel used in the office. The trays should be worn for about 30 minutes each day, usually for two weeks. At-home whitening offers comparable results to in-office care, though it will take longer to see your final results.
Enjoy a Brighter Smile Today
The results of your teeth whitening treatment can last for many years, providing you with a smile you can be proud to show off. To learn more about your teeth whitening options, contact our office today to schedule your personal consultation.