The headaches, facial pain, and other effects of TMJ (temporomandibular joint) disorder can be agonizing.
Unfortunately, many sufferers do not realize the relationship between their bite and these painful symptoms.
Dr. Tim Kelly in Albuquerque, NM, is an expert in this area who can correct your bite in a way that helps you achieve lasting relief...
Three Primary Steps
in Treating TMJ
TMJ is a complex condition, and no two cases are exactly alike.
If a series of diagnostic tests at
our Albuquerque, NM, office
reveal that your TMJ discomfort is the result of a misaligned bite, your treatment plan could involve:
Natural Pain Relief
If you are experiencing symptoms of TMJ disorder, it is best to avoid overuse of the jaw muscles by eating soft foods, cutting food into small bites, and avoiding chewing gum and other chewy or sticky food. Ice and OTC (over the counter) ibuprofen are the first recommended treatments for acute pain in or around the TMJs. We try to avoid using pharmaceuticals at all costs.
Splint Therapy
If a bite discrepancy is discovered,
Dr. Kelly
might suggest
an orthopaedic splint to align and stabilize the mandible (lower jaw)
. This is a diagnostic tool that initiates healing, and patients often begin to feel an improvement soon after they start using it. Many notice a decrease in headaches and neck pain, and say that they sleep better. It usually takes eight to 12 weeks of full-time splint wear to allow your body to adapt and get to a stable joint position of the TMJs.
Permanent Treatment
Permanent treatment to maintain this ideal jaw position can now be discussed. By having an understanding of how the healthy chewing system functions, we can design a specific plan to maintain your health and comfort. This may include orthodontic treatment, adjusting the bite, and repairing any damaged teeth. Surgery is usually not necessary, and is typically only warranted in acute injury situations such as whiplash.
"TMJ disorder" can actually refer to several conditions that cause pain and inflammation in the temporomandibular joints and surrounding muscles. Bruxism (teeth clenching and grinding) and dental misalignment are common causes of TMJ disorder, although injuries, infections, and some auto-immune disorders can also cause this disorder. The effects can make it difficult to chew, speak, and make certain facial expressions.
Other signs can include:
Ear pain
Neck and shoulder pain
Popping or clicking sounds when closing or opening the mouth
Frequent headaches or migraines
Ringing in the ears
Tingling in the extremities
TMJ disorder sufferers often have worn teeth due to teeth grinding that results from the body constantly struggling to place the jaw in its proper position. These efforts are often obstructed by misaligned teeth and other dental issues.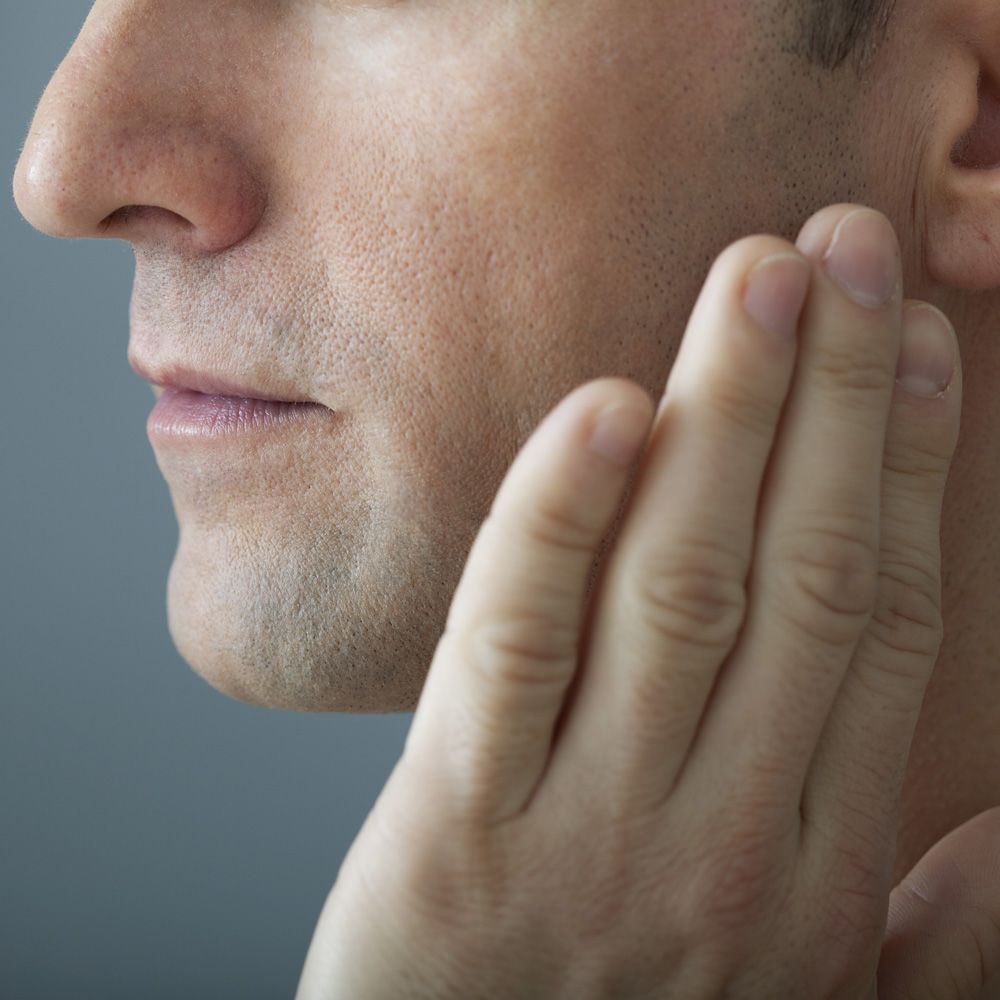 How Does Dr. Kelly
Diagnose TMJ Disorder?
If you are experiencing TMJ pain, a thorough diagnostic process by a trained dentist is a must. By using a variety of diagnostic tools, Dr. Kelly is able to understand the complexity, diagnosis, and treatment of the TMJs and related disorders. The diagnostic records include but are not limited to the gathering of clinical data using:
Mounted models on a chewing simulator instrument; we take impressions in order to create an accurate three-dimensional model of your bite that will allow us to study how your jaws meet
Oral and muscular evaluation
State-of-the-art 3D radiographic imaging called a CBCT scan, which allows us to create a virtual three-dimensional model of your bite
Clinical photographic survey, or high-resolution photos of your teeth
The sophisticated diagnostic tools at our Albuquerque, NM, practice are the all-important first step in determining the best way to help you achieve lasting relief from debilitating pain.
"With Dr. Kelly's Help,
I Am Much More Comfortable."
I talked to Dr. Kelly in detail about what could be causing my jaw problems and we decided to go forward with a full TMJ workup. I had photos, models and a CBCT scan done that was very informative. I learned so much about the jaw and what caused my jaw, neck and shoulder discomfort. I am excited to start treatment with Dr. Kelly and his very helpful staff!!
View On Google
Dr. Kelly and his staff are always very welcoming and friendly, making me feel at home as each visit is very personalized. I used to clench my jaw, not only at night, but throughout the day; with Dr. Kelly's help, I no longer do so and am much more comfortable!!!
View On Google
Book Your Consultation Today
If you are experiencing symptoms of temporomandibular joint disorder, a visit to the dentist probably isn't the first proactive step that comes to mind. However, it is possible that issues relating to your teeth are causing a disruption in your bite that is directly causing your discomfort.
Dr. Kelly has dedicated extensive time and resources to becoming a TMJ disorder expert. He can provide an accurate diagnosis and determine if his treatments can help you. If your needs are more complex, he can refer you to another trusted physician who can explore other treatment options. To begin your journey toward relief and a better quality of life, please request your appointment today by sending our Albuquerque, NM, practice a message online or giving us a call at
"The Results Can Literally Last a Lifetime."
As an expert in TMJ disorder, Dr. Tim Kelly in Albuquerque, NM, is uniquely qualified to help you find a solution that can provide long-term relief. Possible treatments at
our practice
for this complex condition can include:
Biologic Orthopaedic Positioner
This device, also called a splint, isn't a treatment per se; instead, it is an important means of finding the proper position of the lower jaw. This custom device fits comfortably over the teeth to gently reposition the jaw and relieve strain on the TMJs. It is regularly adjusted over the course of two to three months to find the ideal jaw position. Once Dr. Kelly determines the correct position, he can recommend treatments that will help to achieve a permanent change that no longer requires wearing the splint device.
Corrective Dental Treatment
Corrective dental treatment that improves the bite and its relationship to the TMJs can only be attempted after a correct diagnosis is established and proven as the cause of the symptoms. This type of TMJ treatment is considered non-reversible and may include orthodontic treatment, adjusting your bite with the use of restorations such as dental crowns, and replacement of tooth form using crowns, bonding, and other restorative dentistry solutions.
Jaw Surgery
Surgical intervention is usually only necessary in very complex cases that cannot be resolved with more conservative solutions. If Dr. Kelly determines that he cannot provide lasting relief through solutions such as orthodontics or custom restorations, he can refer you to trusted colleagues who can help determine if surgery is absolutely necessary.
"He Is So Knowledgable and Clearly the Best In His Field!"
Dr. Kelly addresses the underlying structural flaws of the jaw and mouth and how they impact the appearance of the teeth. This is important for the long-term health of your teeth and jaw; not to mention, if you are hoping to eat corn on the cob when you're 90 years old with your very own teeth. He explains each stage of treatment clearly without getting overly technical, which I appreciate.
View On Google
My jaw used to crack and pop all the time but now it never happens. Dr Kelly is always so good at explaining to me what's going on in my mouth and laying out my options for treatment. He is so knowledgable and clearly the best in his field!
View On Google